The renderings look Dark Knight badass. Look forward to the print or whatever you decide to prototype.

My eye wants fillets adjacent to the hub

View attachment 31134
I hear you, and I had thought of adding fillets at first but while doing my lofts I noticed something I can do that will provide an even better result. similar to the image below of the blade root chord.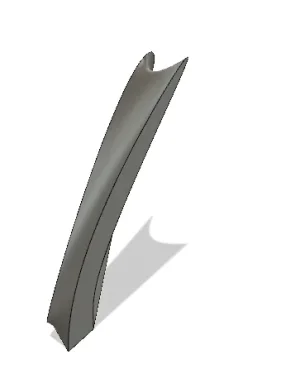 To achieve the best results it requires more tweaking and projecting paths onto the hub to start the loft from. The goal is total bad ass propeller. If this tests well against a standard 5040 prop I've already drawn perfect foils in the sketches that need only be changed from construction lines to solid lines in order to loft the new ideal propeller from which a mould can be made on cnc mill.