So, I did it AGAIN...... Saw a machine for a good price and decided to drag it home. I seem to find happiness in impulse buying rust.
When I looked at it the spindle was locked, but spun free in neutral, and the ways looked decent from what I could see.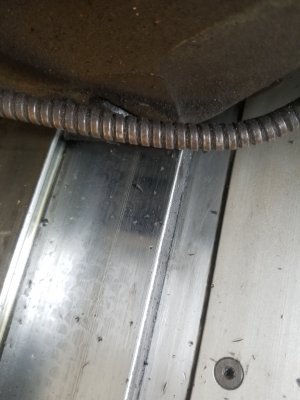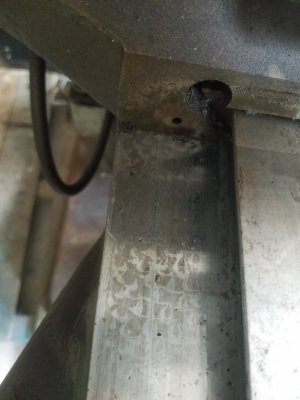 So I went for it. Whats the worst right. As of this moment, I've got the motor off as well as the top of the head. Brain surgery time I guess. Turns out that the only reason the head was locked up was that the brake was stuck. Got that free and checked the spindle, got .0002" run out on the taper. Back gear works well and every bearing but the one on the vari-drive pulley is in good nic. I did a quick adjustment of the gibs and got it down to .00015" play in the table, I'm sure I can get that better yet. I removed the old DRO and am at the point of putting a parts order to H&W down south of us here. At this point is there anything I should be renewing since I've got it all torn apart? I plan on pulling the table and saddle off the knee and cleaning that all to new. Then paint.