I'm spoiled I have a couple of Metcal however I would not recommend them for your use because they are not very portable and are overkill for your purpose. BTW they heat up in 3-4 seconds!
For wires to switches and similar I would recommend the Weller as others have, in fact I keep my old Weller WTCP must be 40 years old in my mechanical area just for that purpose. The super flexible cable, decent tip that does not foul easily and longevity are the main reasons.
These reviews about sum it up:
Find helpful customer reviews and review ratings for Weller WTCPT 60 Watts/120V Temperature Controlled Soldering Station at Amazon.com. Read honest and unbiased product reviews from our users.
kijiji has some used ones $20-$50
Station à souder Weller WTCPS 60W. Tout simplement besoin d'un nouveau fer TC201P ou WTL24

www.kijiji.ca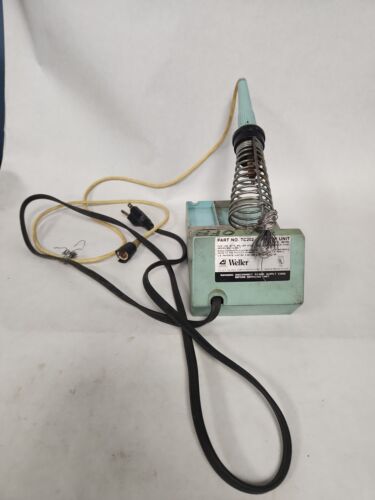 Find many great new & used options and get the best deals for Weller WTCP Soldering Station With TC201Z Soldering Iron at the best online prices at eBay! Free shipping for many products!
I have not used Hako but from what I have read a lot of people like them.
Last edited: