so damn true... he can die of exposure on the walk back to the house in winter.
Spring is coming. We got crushed with a blizzard last weekend.
These are 6 foot fences and the snow is packed hard enough to drive on.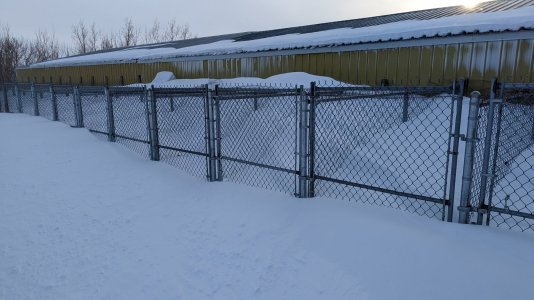 This is the front door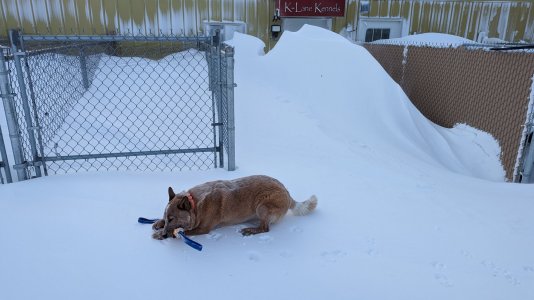 When the kennel was open I would rent a backhoe to pull the snow out of the kennels if it blew in this hard. Usually we would do it all by hand. 15 ft by 145 ft on both sides of the building. So glad we retired.
Plus 4 today and minus 27 tonight.
Like I said, Spring.