I would just like to introduce myself and say hello.
I just want to start by saying what fabulous support this site has. For whatever reason, I could not receive my confirmation email to set up my account. After a couple of hours back and forth, last night, John finally got me all set up. Thank you very much
@Janger
, as well as whomever it was that connected with me on facebook.
I am a retired CF RCEME Vet, 26 years as a Weapon Tech. I have settled down in a little village just outside Brockville.
What I do now, is handcraft custom writing instruments, specializing in fountain pens. Here is a sample made with Tasmanian Myrtle and Ebonite with Bronze clip and rings. The only part I don't make, is the nib unit itself.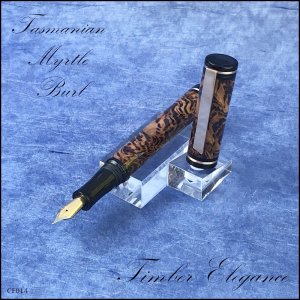 The metals I am starting to use are Alluminum, Bronze, Nickel Silver, Stainless and Titanium. The clip in this one is a two piece with a groove milled in the back to accept a stainless steel ring tab soldered in and some excess material milled from the main body to thin it out (making less file work)
Up until this point, I have been using a Frankenstein setup on my drill press to do the milling. PLEASE do not try this at home kids.
When it comes to milling, there is a ton of slop in this setup.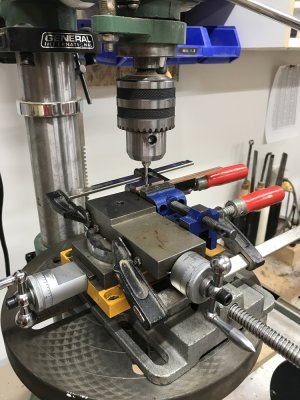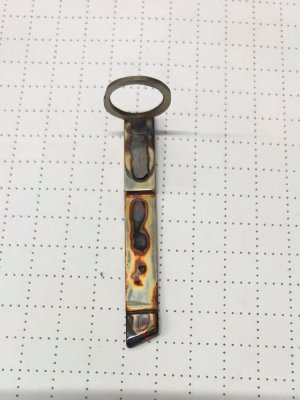 It is then hand shaped and polished.
I am now happy to say that I will not be doing this again. I just recently picked up a little Taig Micro-Lathe II with a milling attachment. Much, much safer.
As I started out working with wood, I have a full woodshop including a Oneway 1224 lathe, on which I started working Aluminum and Brass. While wood tools including indexable carbide work, but its not for the faint of heart.
For metal working, as mentioned above, I have just gotten a little taig. I also have a Veil grinder and a Milwaukie porta-band with a makeshift table.
I also have a Standard Modern 10" Utilathe. It is a heck of a beast and I am only starting to learn its capabilities.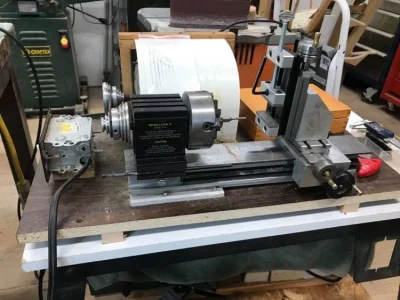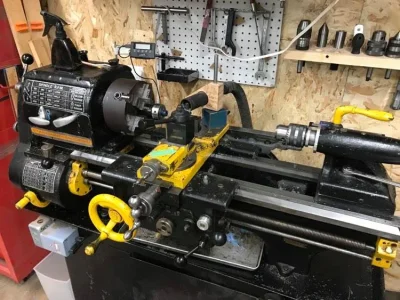 A lot of the machining I do is in various "plastics", such as the acrylic acetate in the photo below. Because of that I have been able to muddle through ok. Most of my threading is done using tap and die. However, now that I am moving more into tougher materials, I am trying to learn a lot more, especially feeds and speeds. A retired machinist that lives down the road, is going to come and spend a day or two with me, tuning my equipment and my techniques.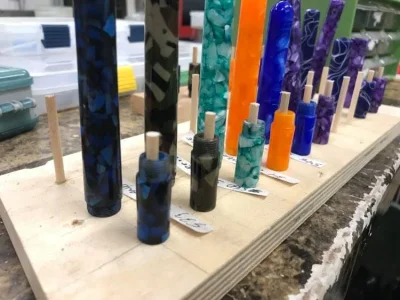 After browsing around the forum, I believe there is plenty here for me to learn, and hopefully a few things I can help with or pass on.
Thanks for the warm welcome.
Darrin