@David_R8
: this is the beast I made following the instructions and tweaking plans from Bill Penz:
https://billpentz.com/woodworking/cyclone/cyclone_plan.php
This is a Frankenstein from a 3 Hp busy bee - used the motor and housing. Made the body, cone, exhaust. Works amazing: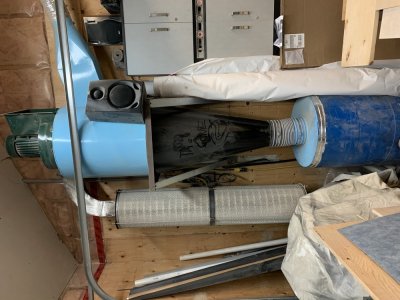 No thread high jack but if you wanted to go nuts or if anyone else wants more info I can find my build and start another thread. - and yes it runs smoothly so that that speaker stays put.
You milling anything on that face plate ?