A few months ago I installed a 6 inch riser block under the ram of my knee mill. While this allows a lot more room under the spindle for accessories like drill chucks and rotary tables, it makes changing tools a pain. Since I am a short guy I have to climb a step stool to get to the drawbar bolt head. There are plenty of videos on YouTube about this so I took some ideas and went ahead with my version using mostly stuff I had on hand already. I had to buy the impact wrench from PA and the springs at Lowes but the rest came from my stock of junk and scraps. When I bought my mill it came with an extra head to use for spare parts so I had an extra top spindle plate so I machined it flat on both sides to use as the base plate. I removed the rubber guard off the end of the impact and measured the nose and used a scrap chunk of 6061 AL to make the bottom clamp for the impact. The pinch bolt is 1/4-20.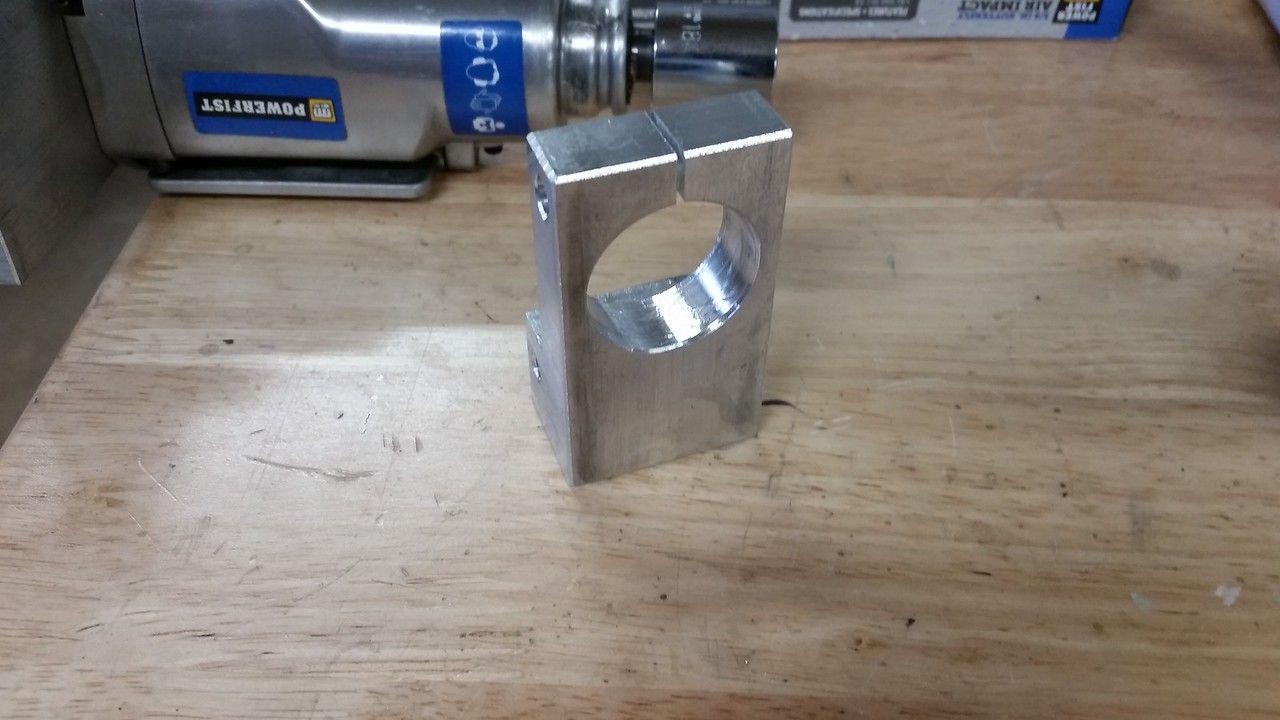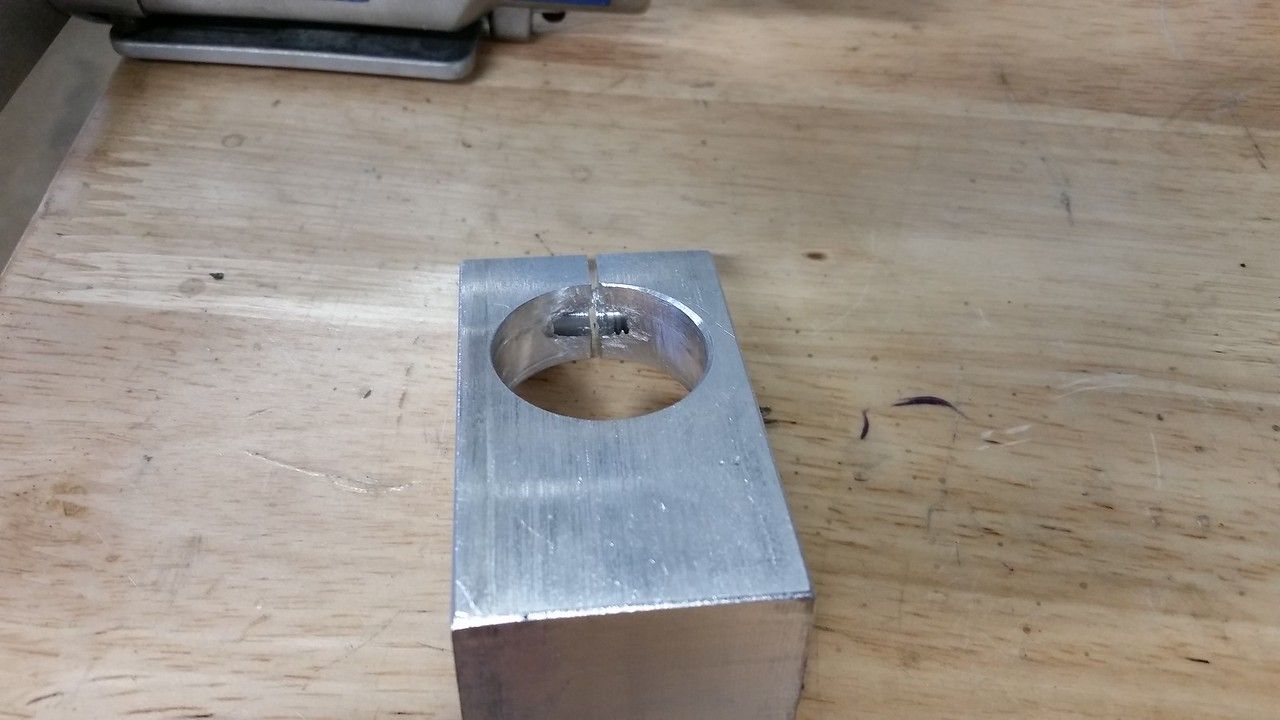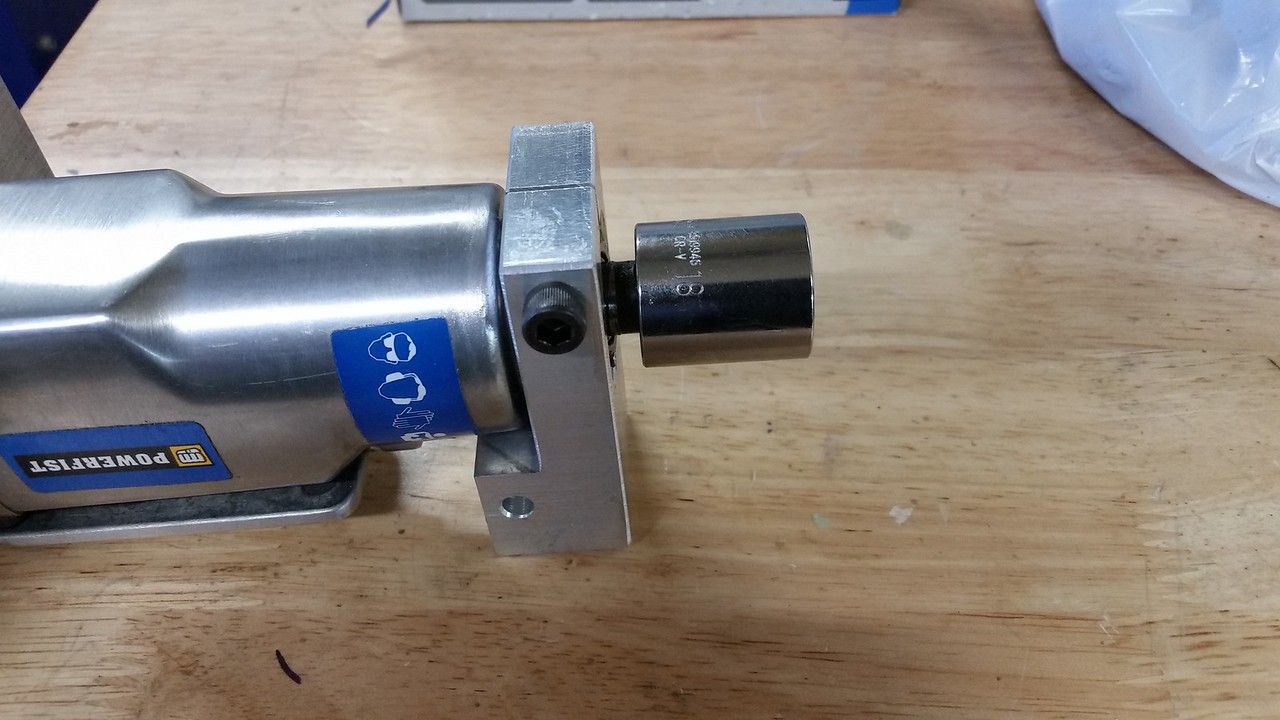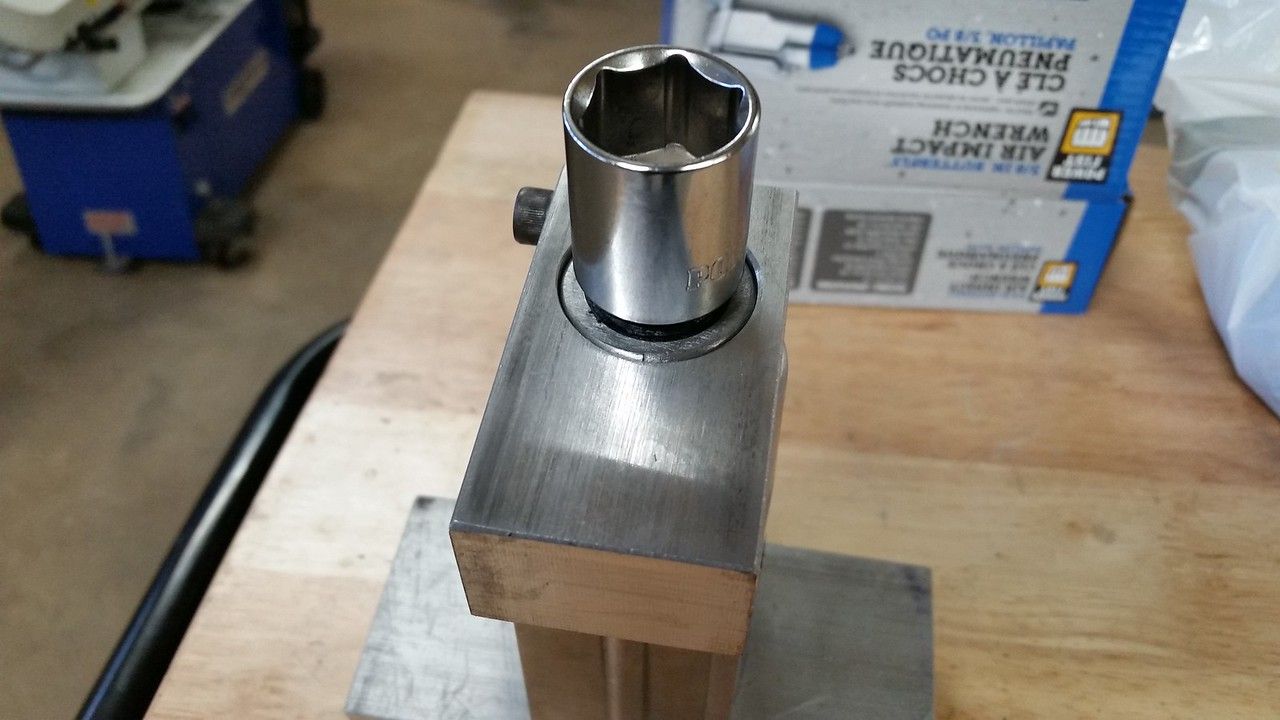 The top bracket was machined from another chunk of 6061. I used some 5/8" drill rod for the guide rods and had some bronze 5/8" ID bushings that worked for me. I bore the holes in the top bracket for a .002" interference fit to the 3/4" OD of the bushings. The base plate is 5" diameter so I made the guide rods 4" apart on center. I transfer punched the original endcap screw holes on the impact for the pattern on the top bracket and used longer M4 X 30 screws to hold it in place. I lined up the center of the 3/8" square drive on the impact with the bushing bores.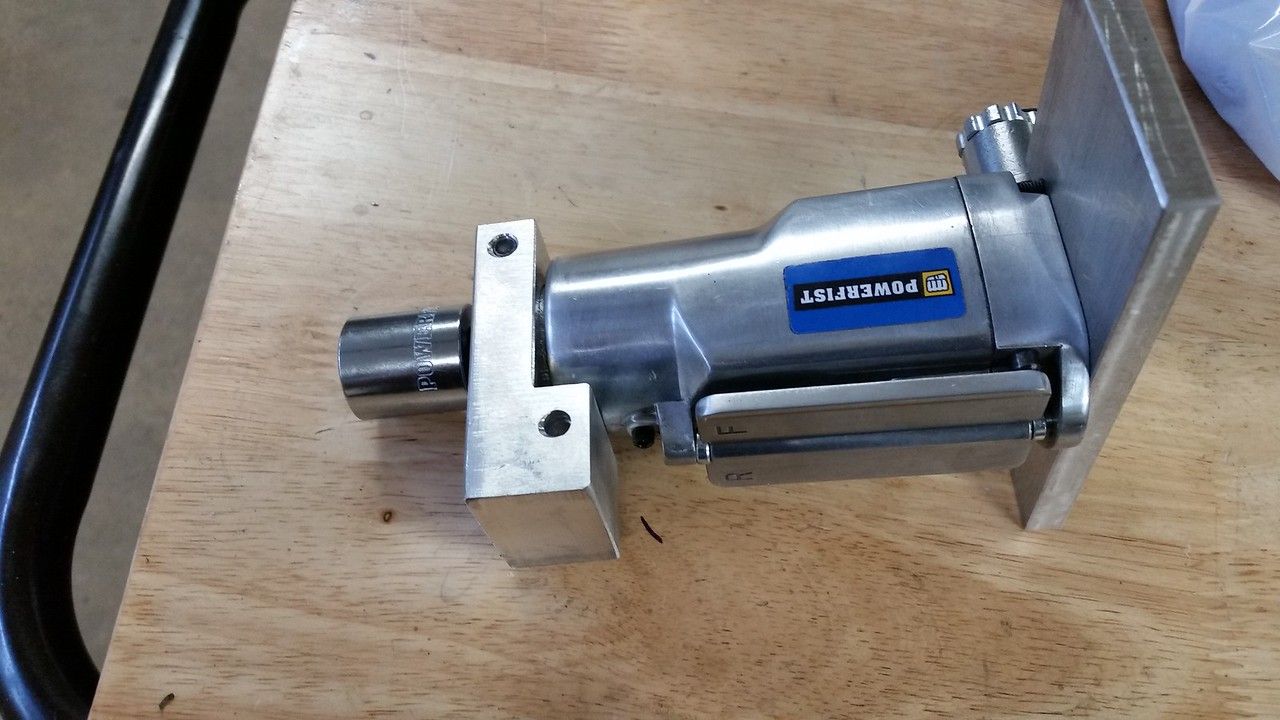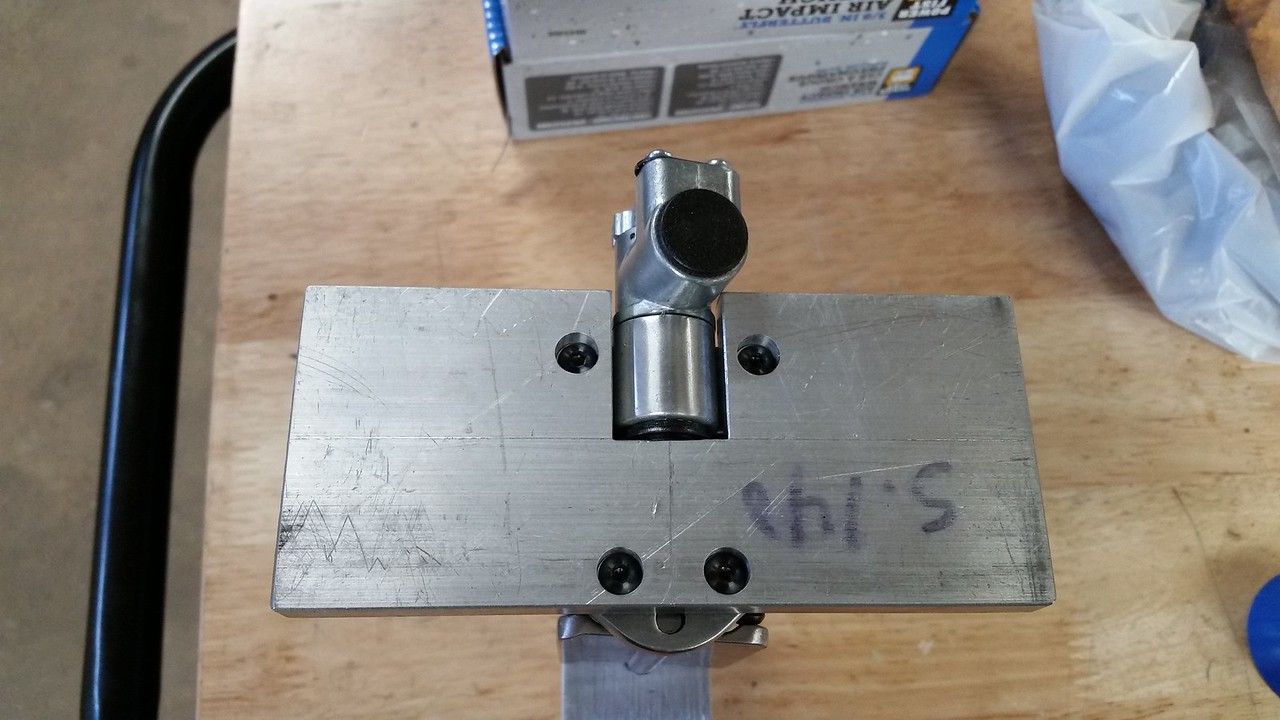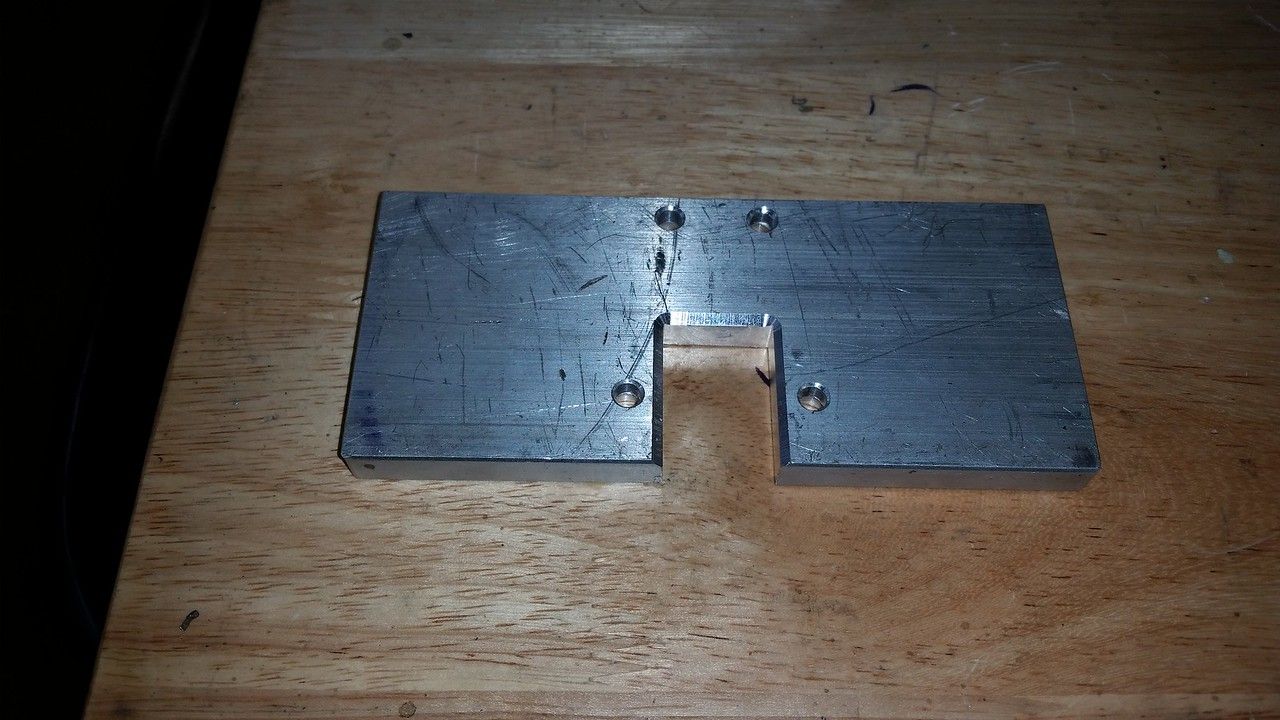 Here you can see the top and bottom plates as well as the lower bracket mocked up.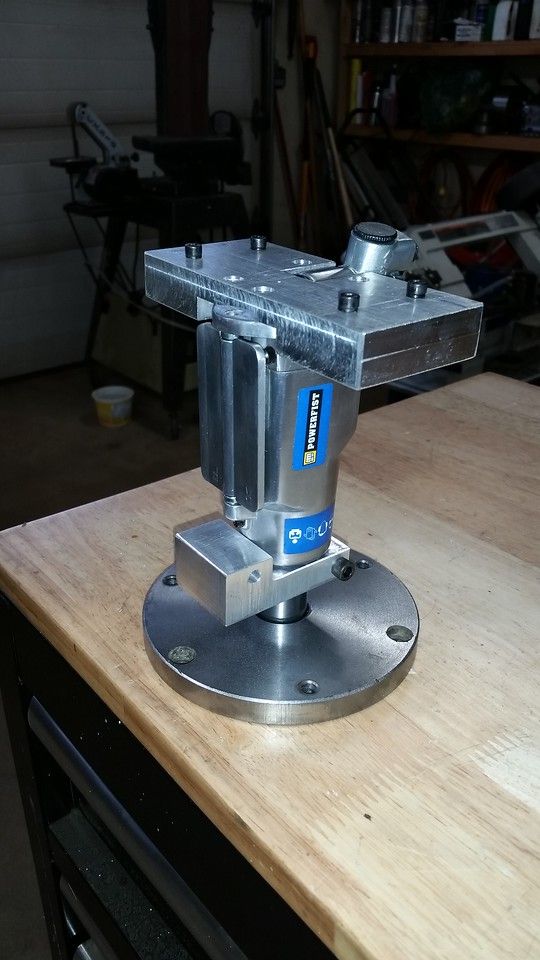 I wanted plenty of thickness to support the bushings so I bolted small pieces of the same 6061 to each end of the top bracket to make the thickness 3/4" and did the boring with the pieces all bolted together.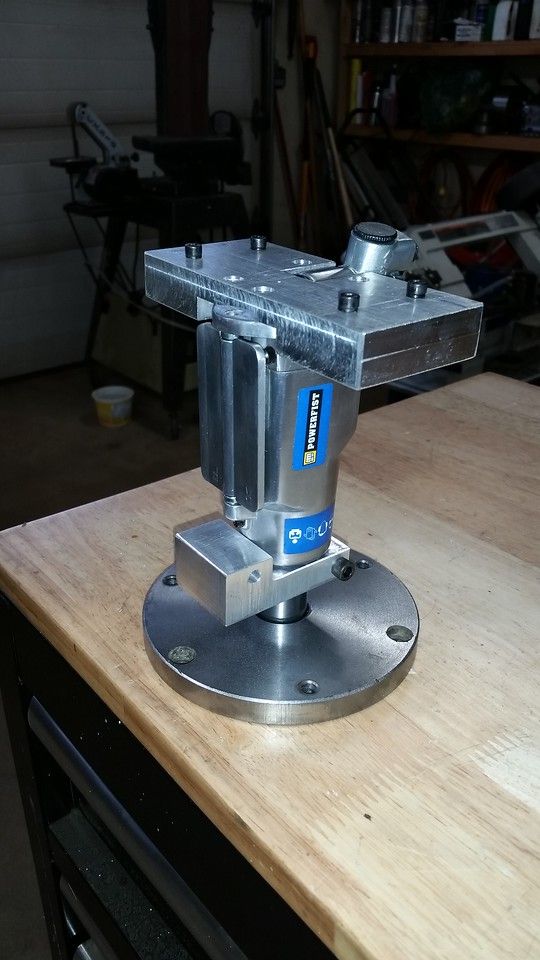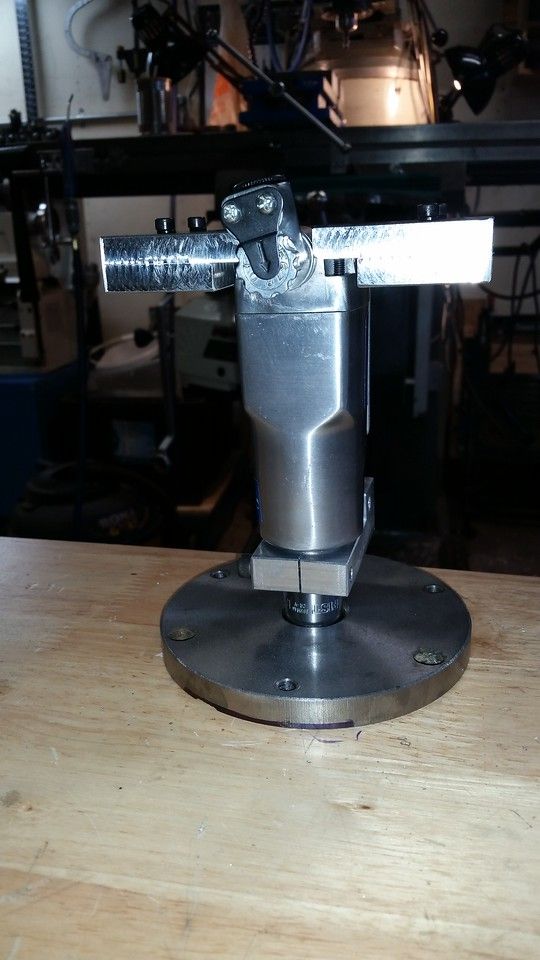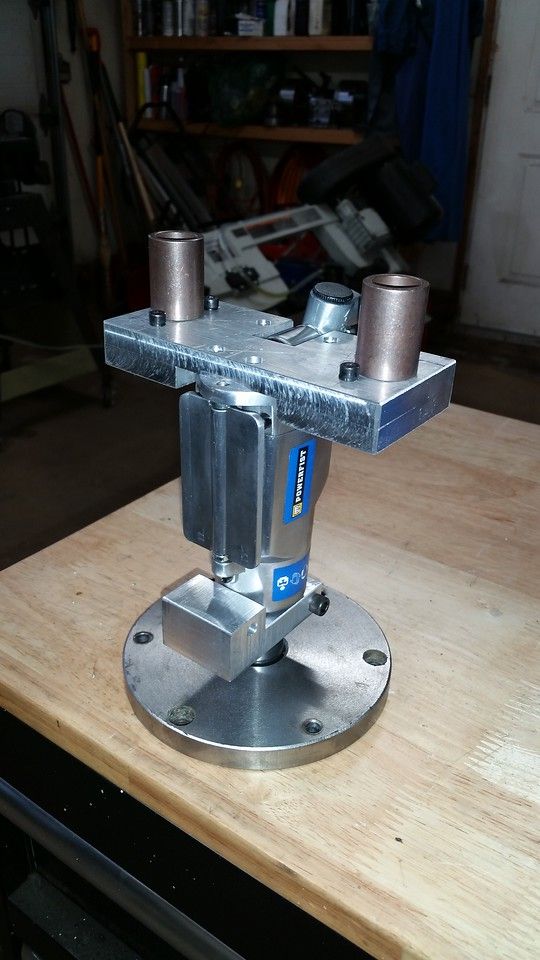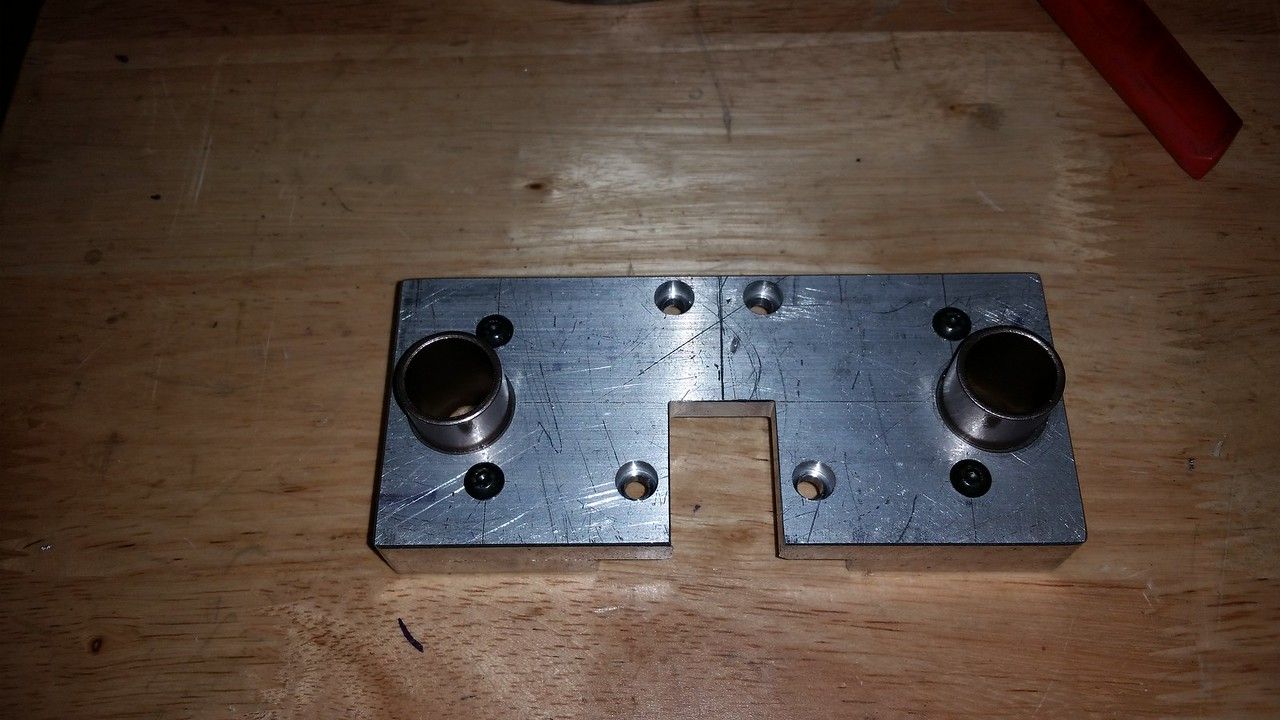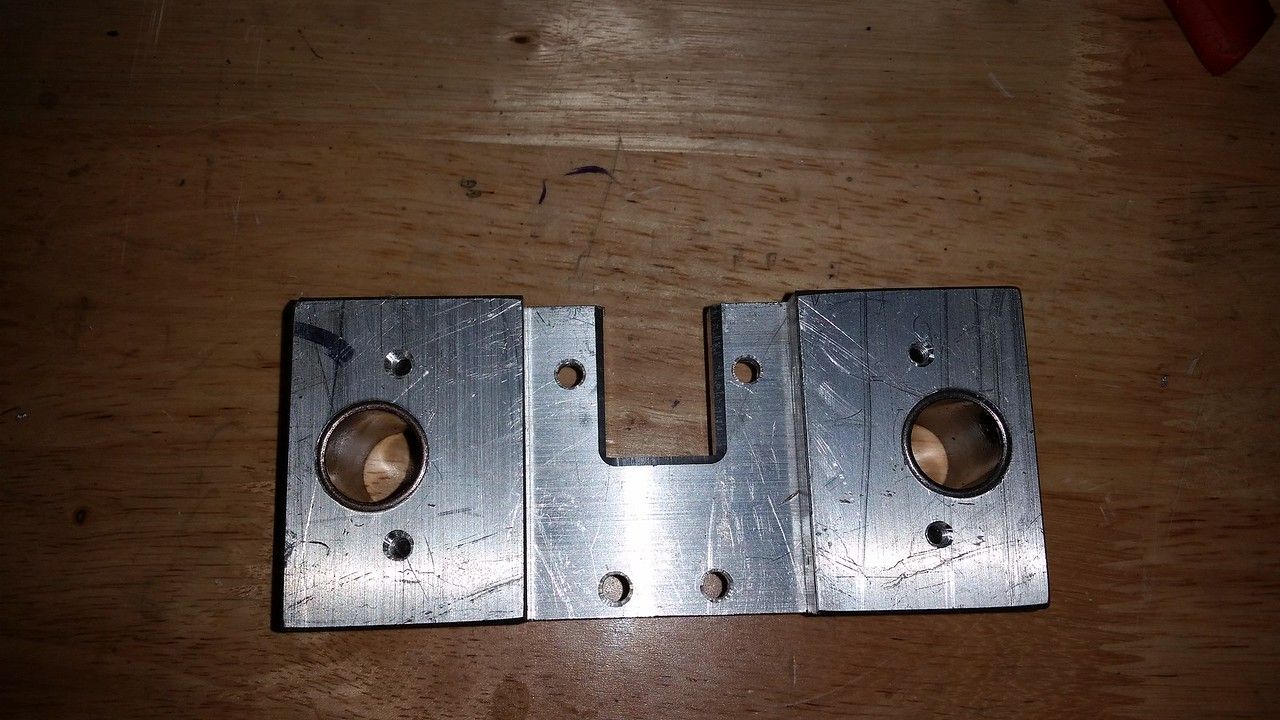 I clamped the pieces together in mock up on the welding table with the drive end of the impact centered in the hole in the bottom plate and with the guide rods sitting in the bushings. I had previously center drilled the bottom of the guide rods so I used grease to stick a 1/8" ball bearing to the end of each rod and gave them a tap with a hammer to act like a transfer punch and make a drill mark on the bottom plate. The marked spots were corrected to exactly 4" on center and drilled to 5/16" then countersunk for fasteners from the bottom of the plate into threads drilled and tapped into the guide rods.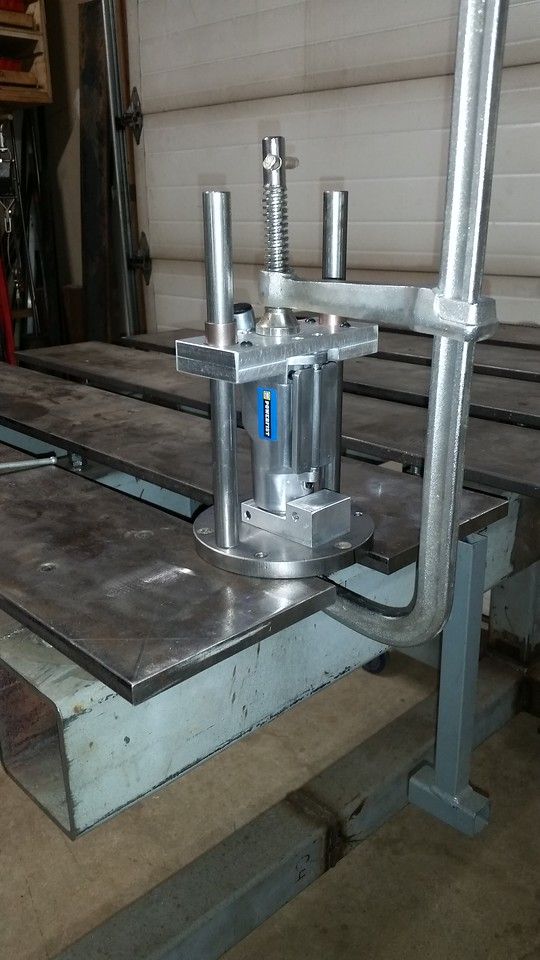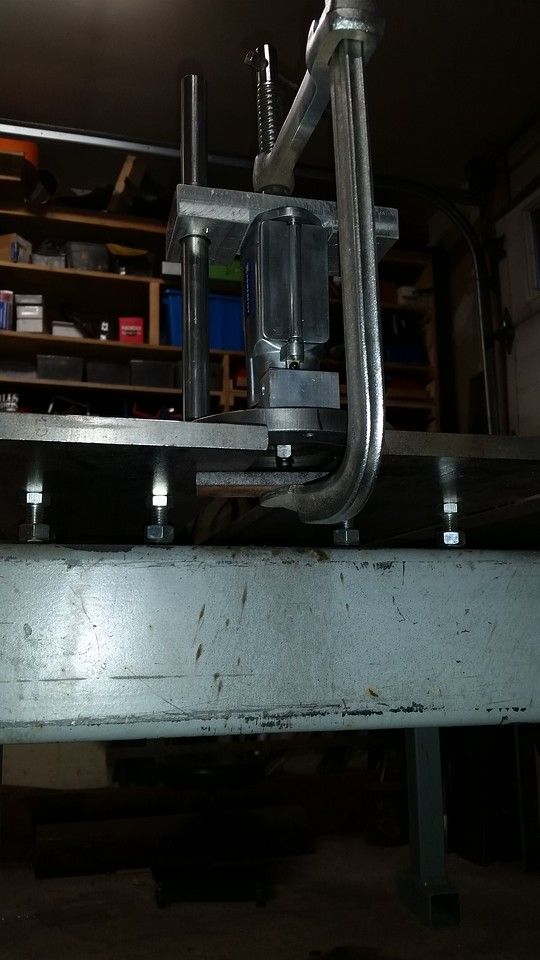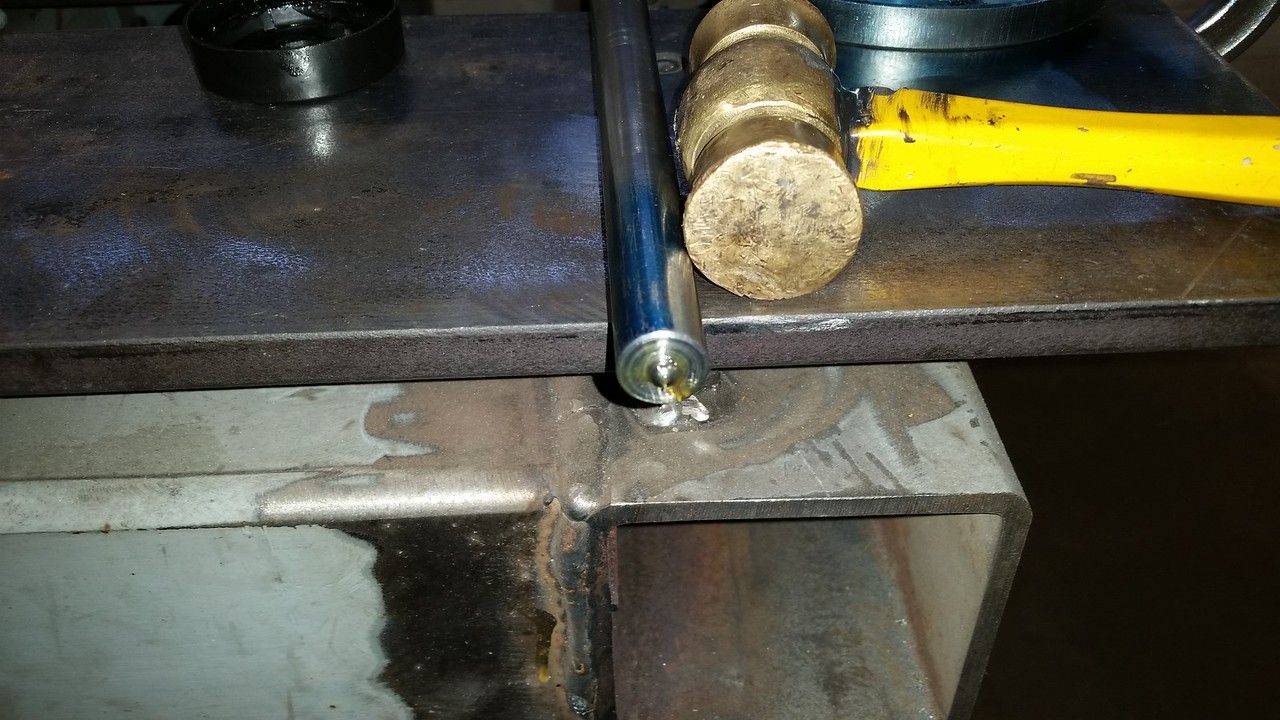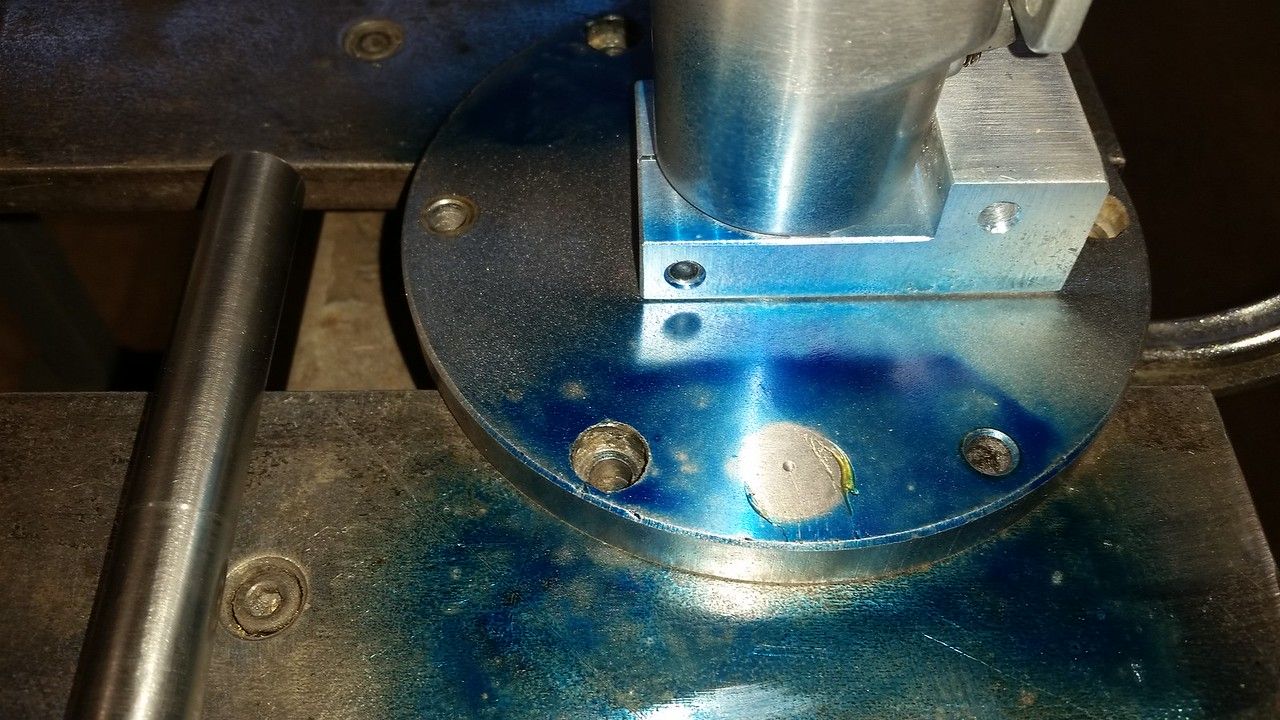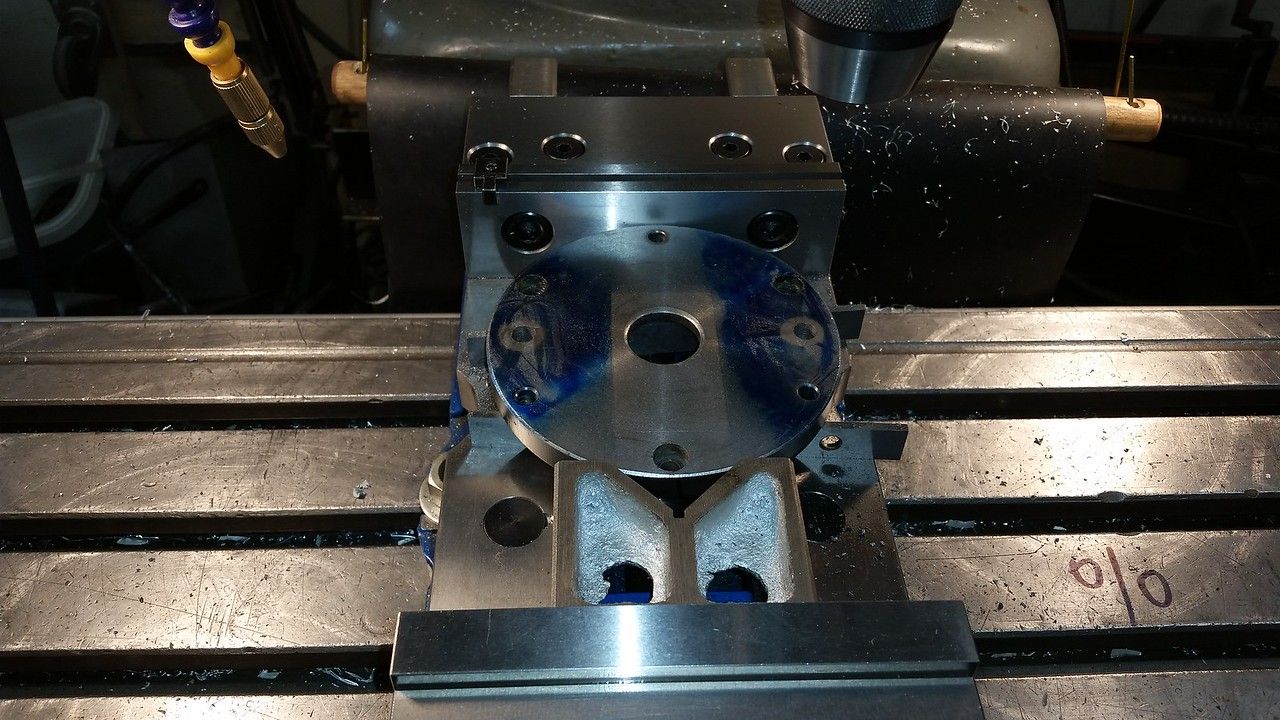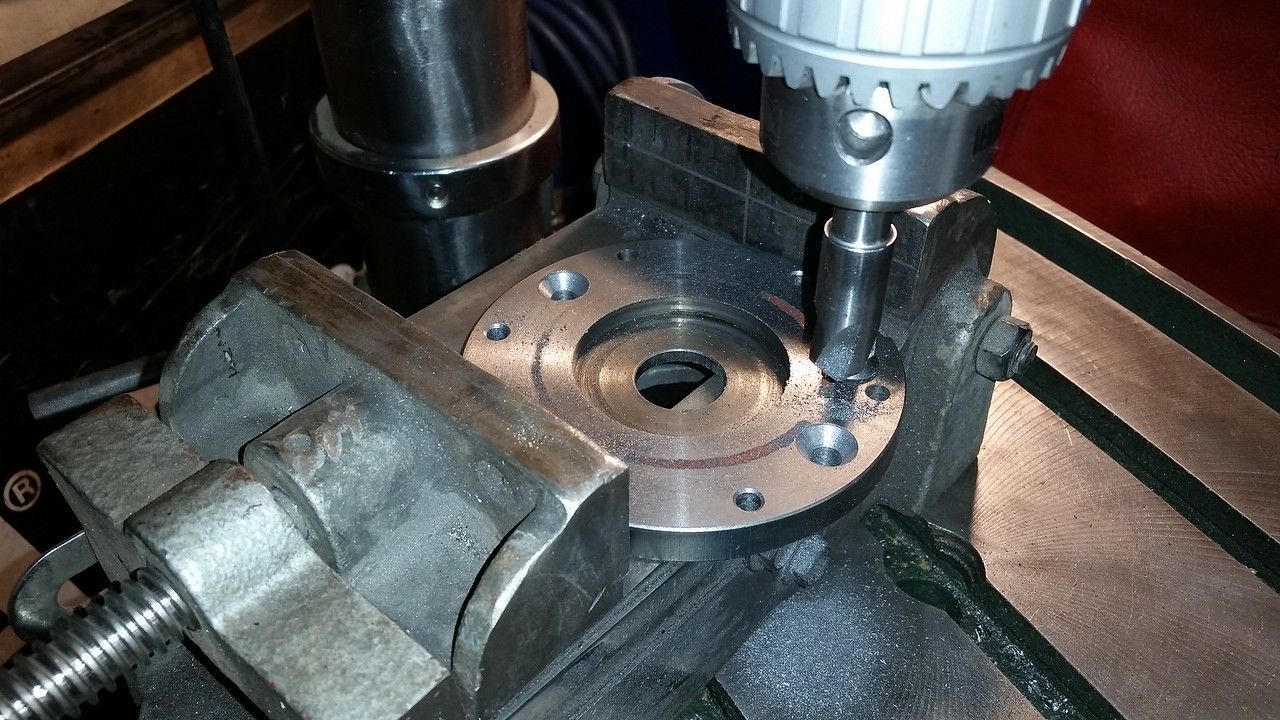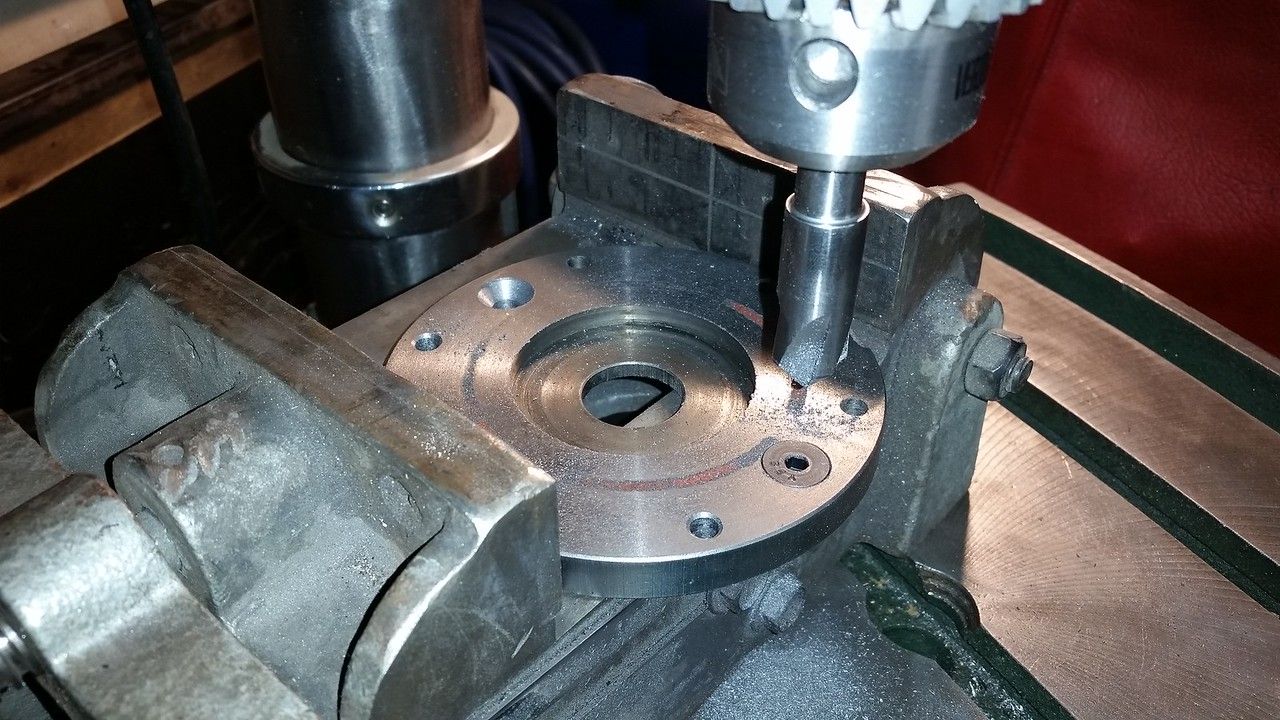 More to come before it's finished