Active Member
Premium Member
I'm looking for an inexpensive brazing outfit, for small silver soldering and brazing work. The oxy-gas systems at KMS are overkill and far over my budget when the gas bottles are figured in.
Amaz*n offers this: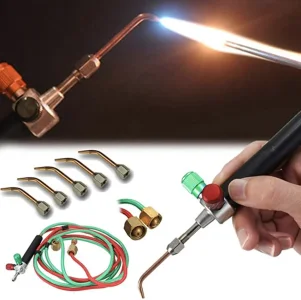 https://www.amazon.ca/Welding-Solde...16&sprefix=micro+brazing+torch,aps,172&sr=8-7
Does anyone have experience with that product?
I'd probably run oxy-propane or MAPP. Question though - how do I connect a small oxy cylinder to this? And who stocks very small oxygen tanks?
Don