So I have been pretty quiet on here for a while as things are beyond busy! This summer we decided to get back to my wife's family in New Brunswick as, well, time stops for no one one.
This involved (s) buying a place and then figuring out all the details - the whens and the hows etc. It has been a wild ride with one seller backing out of the deal, then wanting back in. Then a great place came available after that buyer had issues, then they wanted the place again, then we found a great place and are in the final processes. Oh, and the place we had looked at before is now back on the market - WTF! - but our new place is quite the palace. - tons of space.
The good thing is that it also has a 24x 40 heated shop with 100 amp service and water. I am going to be measuring up and have a few discussions about adding a 30 x ?? Addition for the machining and paint booth area.
I have probably mentioned all the above before in other posts- not sure things are a blurr. Relocation will be next summer so all kids are done high school and my wife is done her job. Several moves are planned over the next months as - I have a lot of stuff- LOL.
@Chicken lights
is on board to assist with a very big truck and it will be interesting.
Now I am finishing all the house projects I can here to help sell the place. Lots to do.
Finished back wall stone: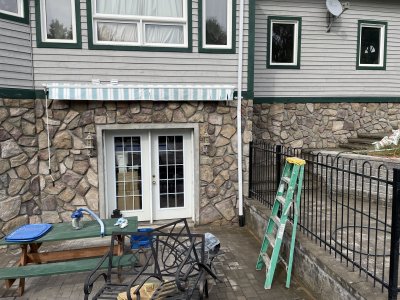 Built a mobile stand for the Opel project (it moves out next month)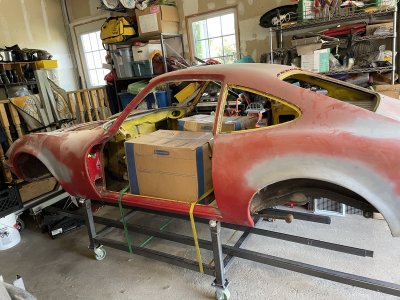 And then doing some off roading: