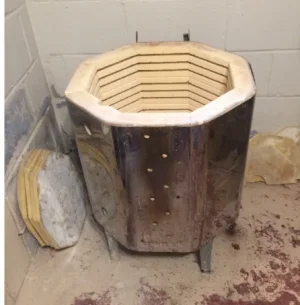 I am considering purchasing this kiln so that I can refit it as a furnace. Any thoughts on this would be great.
I also picked up a PrincessAuto 500,000BTU burner.
Now I was originally going to go traditional with the can lined with fire brick and mortar but I came across this kiln and thought this could work. Hoping for feedback from the PRO'S. Thanks in advance...