Ultra Member
Premium Member
I picked up a ML7R recently and discovered that the previous owner put grease in all the grease fittings. I've disassembled the headstock/spindle and found the rear bearings also have grease in them. Thankfully the main bearing/bush has only oil in it.
The manual says both the main bearing/bush and the rear spindle bearings should be oiled with NUTO H32
Should I try to flush the grease out of these? I've pulled them out of the headstock already and just wondering what the best way to do so might be. I have access to a high temperature parts washer at work (kinda like a commercial dishwasher) so I could toss them in there which would clean them right out.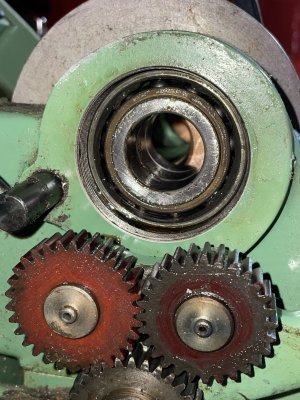 Last edited: