Have a look at the photo and hopefully you can see the chatter marks increase as I get towards the headstock. I have the other end supported by a small live center in the tailstock. My first suspicion is loose spindle bearings but last I had checked there was no obvious sign of that. I will check again after this job but thought the picture might be helpful to others whatever the problem may be.
Any suggestions or tips are always welcome.
Edit I forgot to mention the turning g was done under power carriage feed so travel speed (and depth) was consistent.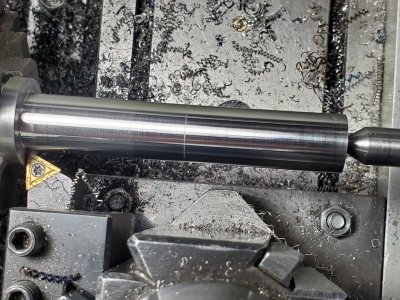 Last edited: