Ultra Member
Moderator
Premium Member
I've been chipping away at the little issues that bother me about my lathe. One of them is this small degree scale that only does +/- 60 degrees from zero. I can do the math and use an indicator to set exact angles, but it's not stupid simple or fast.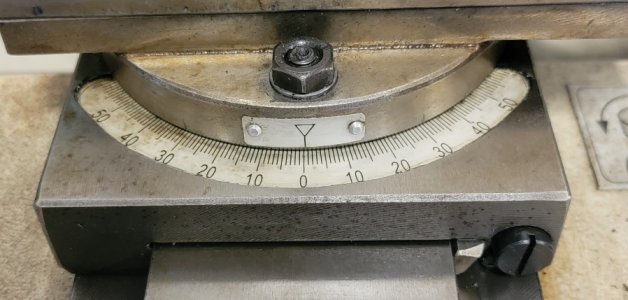 I'd like it to show 360. So I'm contemplating the purchase of something like this that would be sandwiched between my toolpost and compound and fixed in place with small machine screws. If I can find it, I'd prefer inverted numbering and scale lines on the inside instead of outside.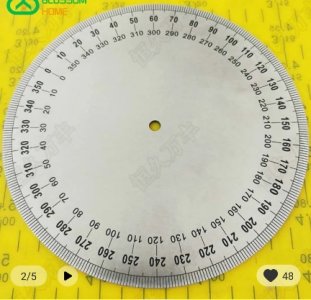 Thoughts, concerns, other ideas?