Last weekend I started into building my coal forge, just finished it tonight.
I started plasma cutting out the sides of the firepot from some 1/2" plate offcuts I had around. I was limited by the size of material I had, but was able to make something that fit ideal parameters I found from a lot of research. It's 8x11x4.5" deep and 5x5" square at the bottom. The flange is 2"x3/8". And the clinker breaker is just an offcut of steel I had laying around with a cross hole for the 3/8" rod and a 5/16 bolt holding it on through the bottom. The air inlet is a 2" pipe.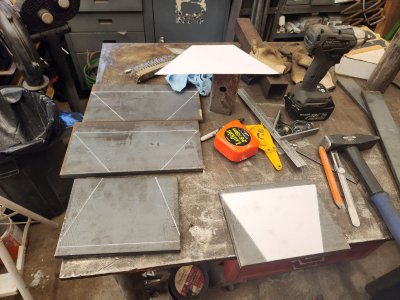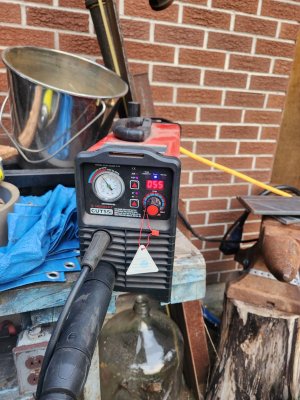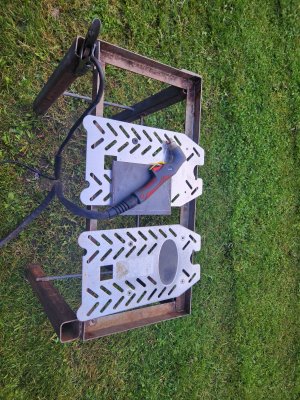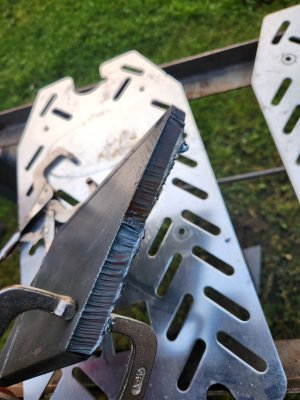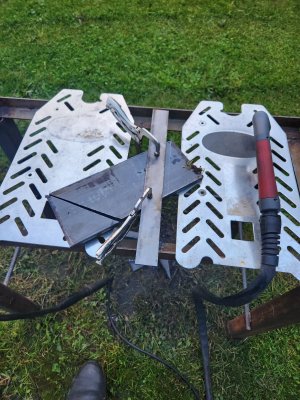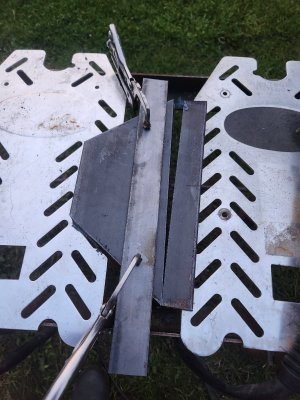 My little Hero cut cranked to the max did a commendable job slicing up these plates, although I did burn through 2 nozzles (and finished on my last one) while learning about preffered travel speed.....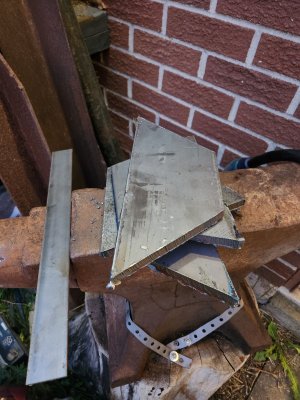 I cleaned up the plates, and made a 90* corner jig to help tack them together and keep it square.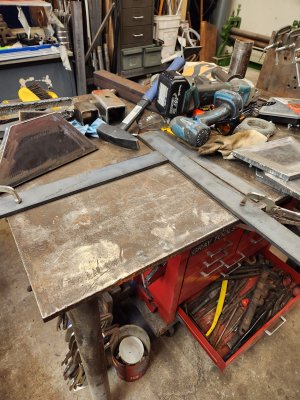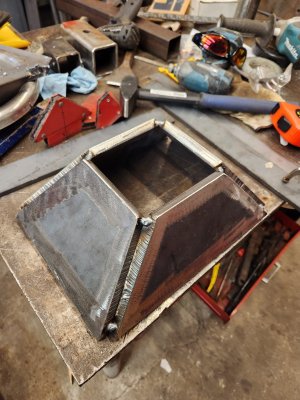 Next up was to burn some 1/8" 7018 and weld it up solid. 3 passes on all outside corners and one on the inside.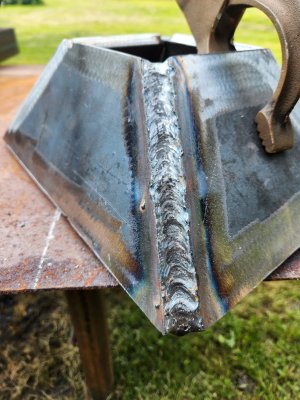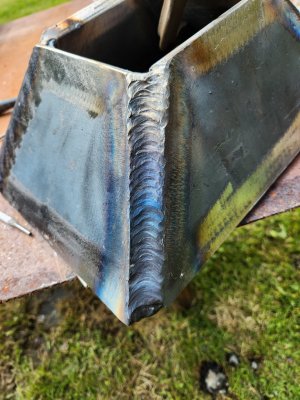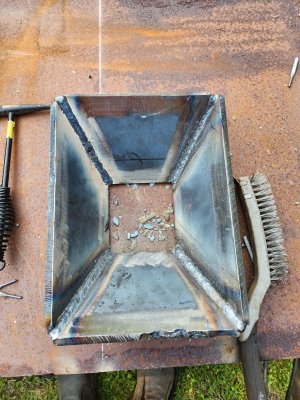 Should be solid enough for a firepot... Next up was to figure out the bottom/clinker breaker. I cut a 5x5x1/2" square, and chucked it up in the 4 jaw to bore a 2" hole in it with a small counterbore from the backside for the 2" pipe.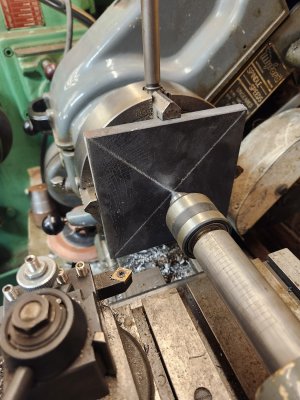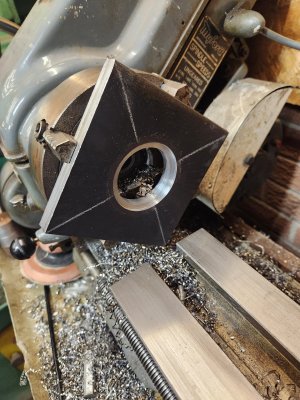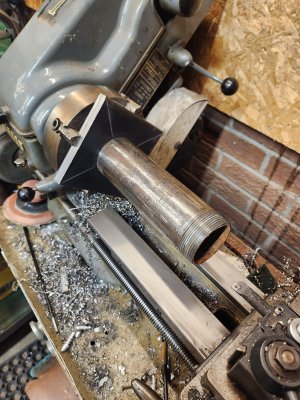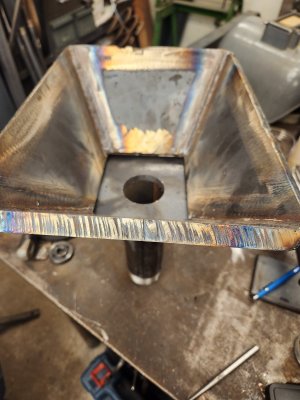 For the clinker breaker design I tried to keep it simple. And IMO it can't get more simple than this slug of steel I had that seemed the perfect size. I only had to drill the cross hole for the rod, and drill/tap for the 5/16" bolt that holds it to the rod. Then drill the cross hole in the pipe.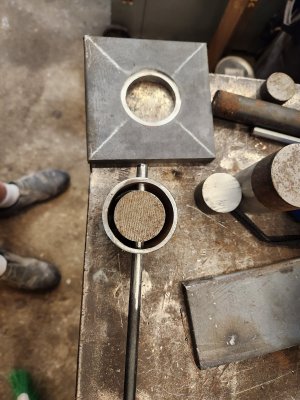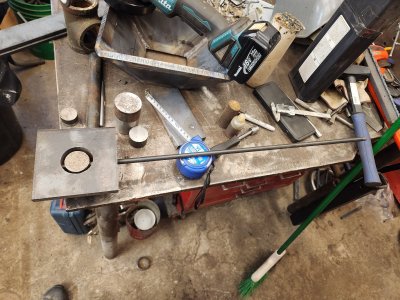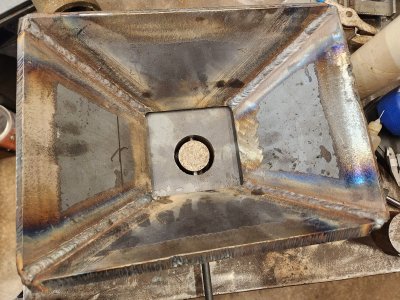 Then it was time to do a bunch of grinding on the pot to better fit up the bottom plate and flanges, then back to stick welding them all together. I did Mig the flange together on the bench in the garage and tack welded it to the pot along with the bottom plate too.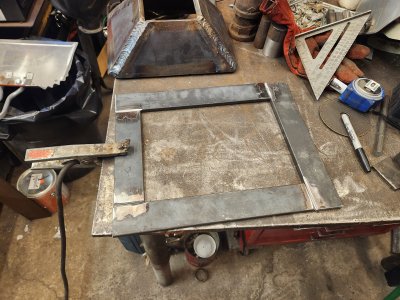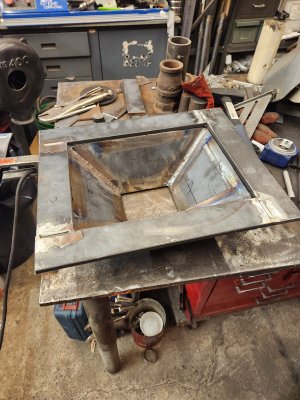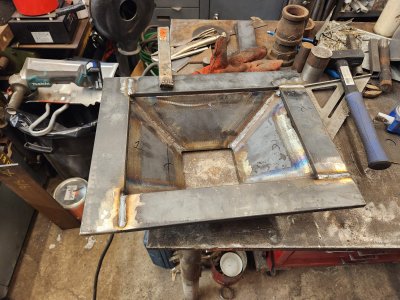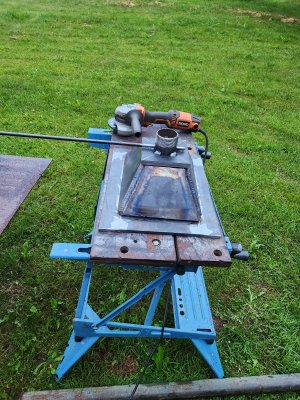 Can only attach 25 files, so will post the next instalment in the next post....