Scrapper of metal
Moderator
Premium Member
I've been eyeing various CNC plasma cutters online but could not justify the thousands they command. Even the lowly Langmuir Crossfire is a solid $1500USD plus shipping and exchange, likely end up close to 2K CDN. And I still need a plasma cutter.
So I started looking around at CNC builds.
Biggest criteria is size; it had to be small enough to fit on my 2x3 welding table or be portable enough to store out of the way.
Discovered Dacs Garage and his design.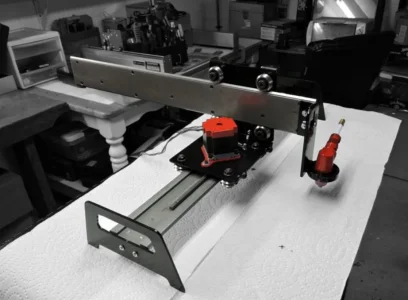 Watched all the videos several times and decided to spend $10 for the plans which include .dxf file so the pieces can be waterjet cut if so desired.
The electronics are an Arduino Duo controller running GRBL and Universal G-Code uploader.
I run a Macbook so no Mach 3 or 4 as they require a PC. I may do that in the future but i need to get my feet wet first.
Parts are on order so follow along as I venture into a completely unknown land.
Last edited: