Thought I'd make an optical center punch. Turned ok. I'm surprised at the accuracy.
The body is brass, the punch is hardened 4140, and the lens is 3/4" acrylic rod. Had a spare Starrett box, so a little foam and I'm done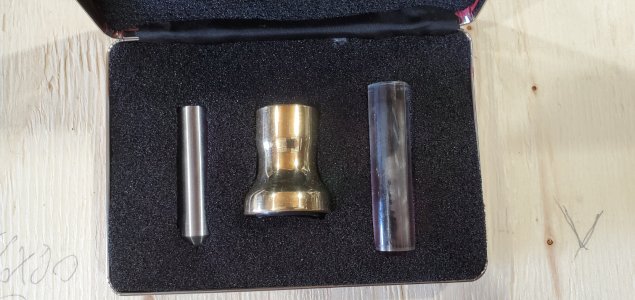 Here's a look thru the lens with a black background and red Dykem background. The cross hairs are .001 deep cuts cuts with 60' chamfer bit.