Ok so I'm at Tim Hortons on 36th st where I have been having my morning coffee for months well the last few days this site won't load and since it is the first site looked at I figured the wifi was down and switched to wifi using the phone. Yesterday I tried Madmodder site first with no problem although CMW site won't load. I'm using a IPad with Safari any ideas.
this it what I see although the address is refreshing at a rapid pace.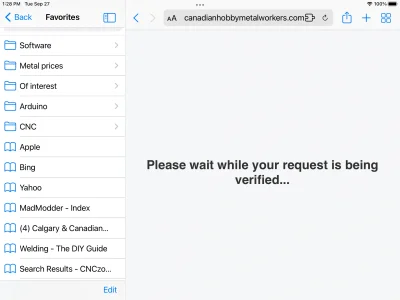 this also popped up if it is any help.