Ultra Member
Moderator
Premium Member
I recently acquired a Mitutoyo Digital Micrometer model 293-701. It is in mint condition and works great. See photo.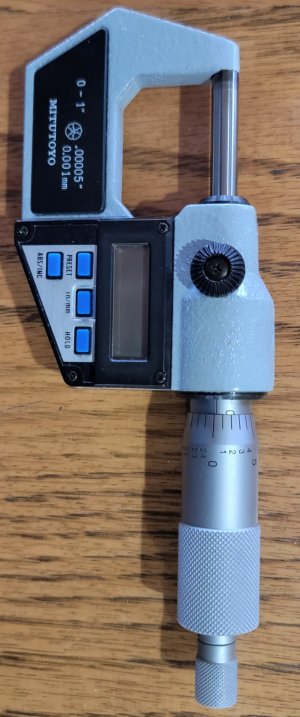 The problem is that I can figure out how some of the functions work and I can't find a downloadable manual or instructions for it anywhere.
The auto off work fine but it needs to be locked because even the tiniest movement will turn it on or keep it on.
Inch/mm works as expected. So does hold.
But preset doesn't seem to do anything. And abs/inc just seems to a zero. Both are confusing to me.
Does anyone know how they are supposed to used?