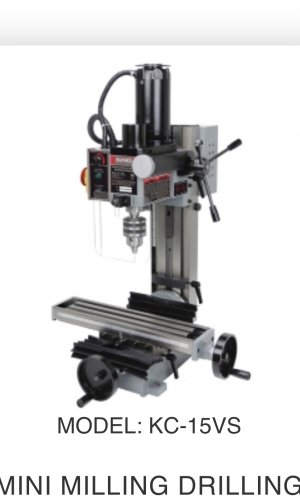 I have a chance for $600 for a small milling/ drilling machine. Comes with collets up to 1/2". Drill chuck, few drill bits and end mills. Also has a 4" drill press vise. Thought on it? I wouldn't begin to think on one of these but the price also with the tools are making me think twice. Similar to the one in the picture. I'm pretty sure harbour frightused to sell a similar one, plus the Chinese models are the same.
What's anyones thoughts? Anybody with experience with these?
I know it very limited but would be a nice bench top item for my garage.