What the heck is a tete a sloter? Well, if it had been labeled correctly it would have said it was a Bridgeport Vertical Shaping Attachment - with a defective motor switch.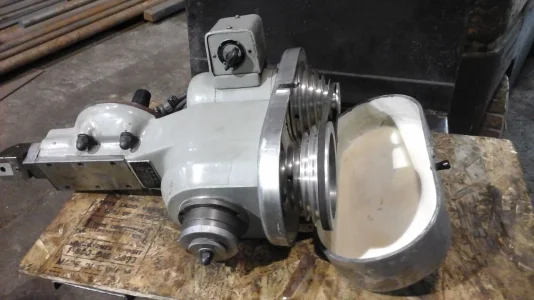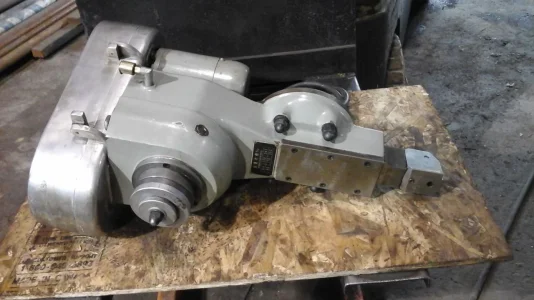 I will have to make or find the bracket that attaches it to the back of my mill.
Essentially it is a vertical shaper with a 4" max stroke and speed is variable with the pullies on top. It takes a variety of cutters for doing gears, splines, keyways etc.
If anyone has any cutters for this sucker or the mount at the back let me know.
I attached the pdf so you guys can see what it is all about if you are not familiar.
Before
@YYCHM
asks: $275 with bidder's fee included - LOL
Nobody bid so I had to bid the minimum price. I thought this lathe would have hopped off the page but nobody bid:
https://www.liveauctionworld.com/Co...olllet-chuck-and-collets-taper-atta_i40540886
Might be worth a call to the auction house ($3000 was the reserve)
My Captain is going to be in Montreal next week and can pick it up for me to save shipping.