I picked up this Emglo compressor last year with the intent of adding 'shop air' to my shop. As nice as it would be to have large capacity air in the shop, I dont think its going to happen anytime soon.
Its a Emglo 4 cylinder single-stage compressor head (Emglo MGU/GU) that is rated at 18.3cfm @100psi. I recorded the 'time to fill' the 30 gallon tank and it seems to be putting out around 16-17cfm. I think these units are vastly superior to your typical PA compressor.
Genuine Jenny Air Compressor Pump. Part #421-1824 4 Cylinder Single Stage Pump 150 PSI Use to replace Jenny, 421-1843 , Emglo MGU / GU & Dewalt 621575-00 Contact us for shipping quote Contact us For: 8, 9, 11 & 13 Hp Gas Air Compressors, 3 to 5 Hp Electric Units as well 10-3/8" Flywheel 2-A...
tricitytoolparts.com
Motor is a 3HP Baldor ODP.
Emglo/jenny is a well known brand and parts for a full compressor head rebuild are widely available (ebay, etc). I cleaned the tank out of condensate/oil mix and changed the compressor head oil with Rolair synth. Also bought new air filters for the compressor intakes. The cut off switch is a brand new Siemens (IIRC on the brand) as well as the one that was on it was leaking.
I also purchased a automotive trans cooler with the intent of adding it between the compressor head and the tank as an aftercooler. Lots of videos online. I needed to fab a belt guard to mount the cooler to and never got around to it.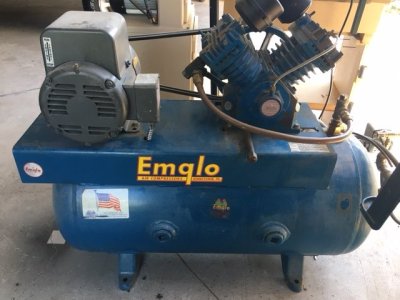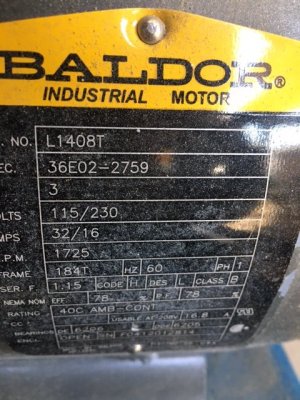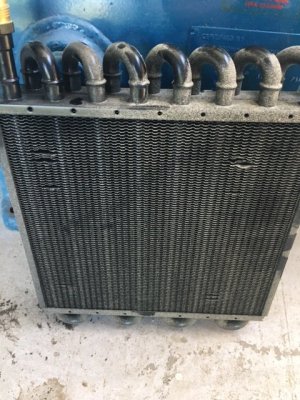 Last edited: