(Located in Abbotsford B.C.).... As much as I wanted this to be a restoration project, sadly, because of future plans, its time for someone else to take on the rebuild of this unique little milling machine. This is an Elliott Omnimil 00. You can find a great information article here:
Elliott Omnimil 00 - a small universal turret-head milling machine
I inherited this machine several years back, the electrical was a mess so all of the electrical has been removed and it will require a full electrical rebuild. (note, in a pinch, motors could be tossed back on with drum switches and made operational) The main horizontal motor (2hp) is in good condition, the overhead 1hp runs but should be replaced (vibration), table feed motor runs, coolant motor unknown. All of the old English wiring and system are pretty much unusable.
Mechanically sound, clean, with some surface damage to the main table. Includes all covers and chip tray, horizontal support and arbor, I'm asking $1000.00 for the Elliott Mill. (Does not include the mobile base shown in the photo):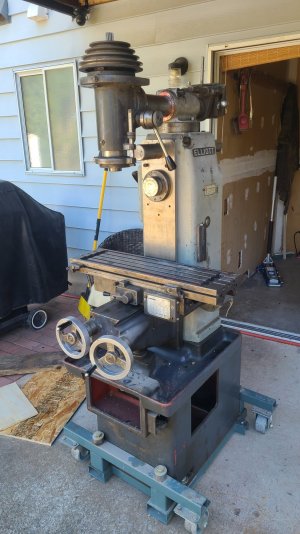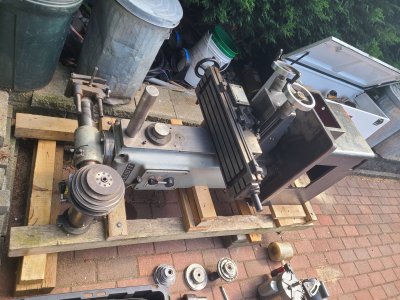 I also have a home made "roll out tooling chest" with plenty of tools to support this mill (including an indexing head). I'm asking $800 for tooling and chest ( sorry, I won't sell the tooling until a buyer is found for the mill).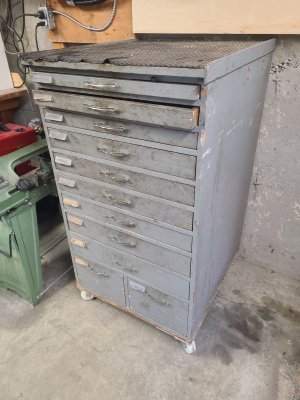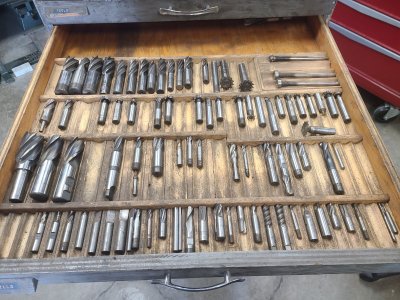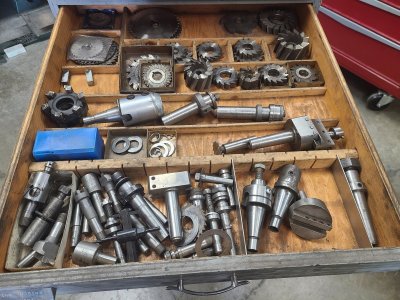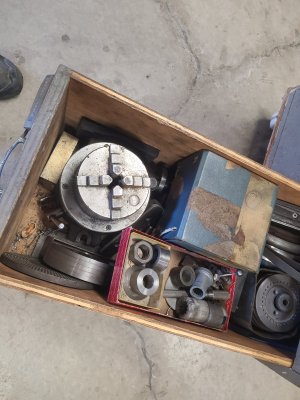 The Mill is packaged/palleted and is ready to find a new home. Rough estimate is 1800 pounds and obviously... will not ship! PM me if your interested and or direct at:
martin(underscore)henry(AT)hotmail(dot)com.
Thanks!
Martin
Note - This item is now SOLD
Last edited by a moderator: