I do not have a horizontal mill like Mcgyver is using to make his tool holders in the thread below. But I have
@Susquatch
's old Bridgeport. I only have experience with tiny mill really, so I don't yet know how capable the Bridgeport is with some accessories.
Does anyone have and know if I can use the original BP right angle head to the size of cutter McGyver is using for the slotting on his tool holders, or will I have ot take such tiny bites I'll die of old age before I get a long section of blanks cut?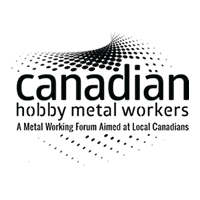 Inspired by the recent posts about multifix, I would like to find more holders for my Rapid Original toolpost. Similar ones are made under different names, but seem to follow the same dimensions. I am looking for size A. The various names I have come across are (Indexa,Dixon,Dickson,Boni...
canadianhobbymetalworkers.com