Ultra Member
Moderator
Premium Member
@jcdammeyer
@phaxtris
@whydontu
@YYCHM
@PaulL
& any other die-hard Arduino fans I may not remember.
Have you seen the latest Arduino release? Dual core with WiFi and analog outputs! It's expensive but lots and lots of clout for one-offs where time trumps the cost! Access to 76 pins on the board. You can even run different programs on each of the two cores. Might be a challenge to coordinate them, but my mind is reeling with the possibilities! For complicated hardware control this thing should be the cats meow.
Guessing it won't be long before the cost comes down significantly.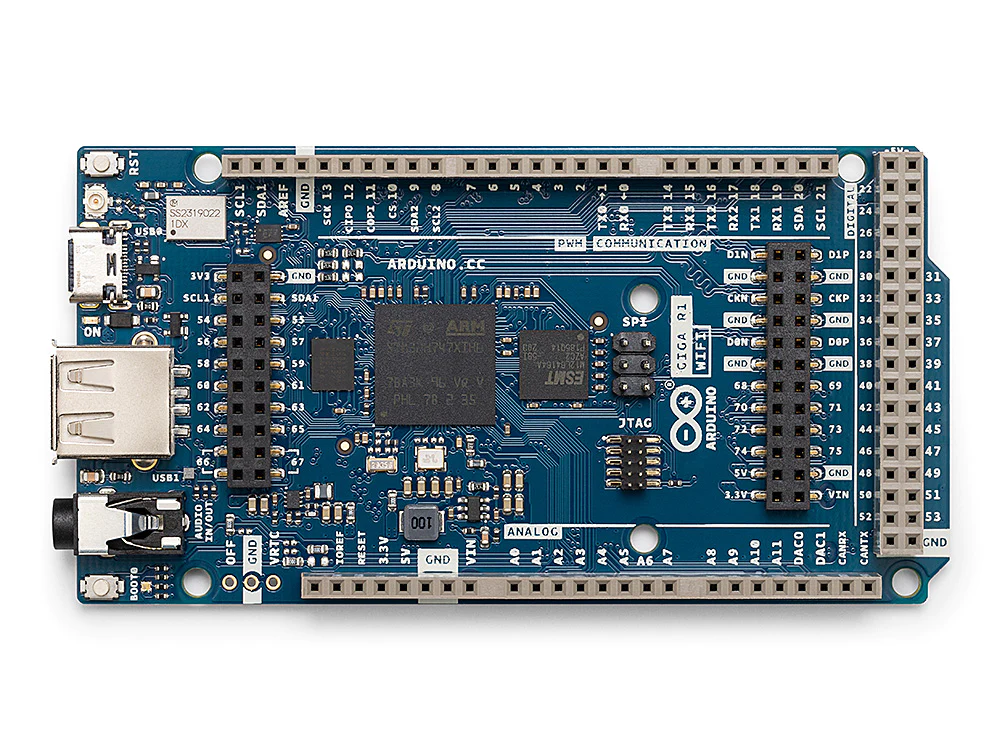 Built on the Mega's familiar form factor, the GIGA dwarfs the power of its cousin with a dual-core Cortex®-M7 + Cortex®-M4 microcontrolle
makezine.com