Hey folks,
Anyone using or have used a quick connect for welding gas? See pic: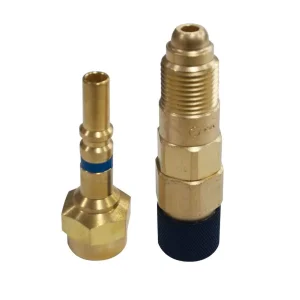 Since my bottles do not travel around with my table/welder I was thinking to hook up my hose with one of these to make the process of disconnecting the gas a little simpler each time I use the welder. Would also help with a switch back and forth between Mig gas and Argon for the Tig. I have my Oxy/Acet with the quick connects and it is super fast to put the torches together and then disassemble for storage.
Just wondering if there is any experiences good or bad using one on the shielding gas?