At some point when I was reselling bandsaw blades I placed an incorrect order with my supplier, instead of ordering 1/2 " wide I ordered 3/8 wide.
These are carbon steel, for those ubiquitous Enco vertical/ horizontal bandsaws.
These will work fine when in the vertical position on the platen but not vertically on material in the vise, 1/8" shy of depth to cut through.
They are from the same supplier to Princess Auto
.
I think I have both 14 and 10 TPI.
Free if you can pick them up or pay for shipping from South Western Ont. N0L 2C0
Cheers Tim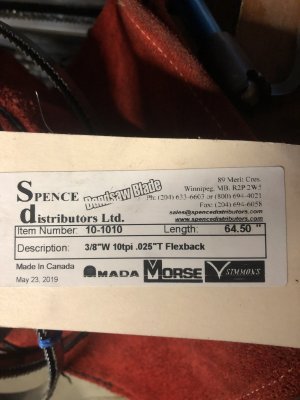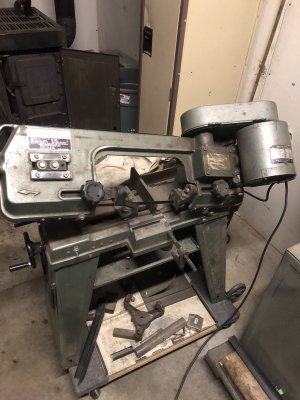 Last edited: