All credit for the idea goes to Andrew Klein.
A couple years ago when I first watched that video I ordered a bunch of 6mm diax6mm long rare earth magnets to make some small switchable mag bases..... This morning while finishing another unrelated project (fluid bed for powder coating) I found those magnets.....Well, I'm snowed in and home alone with the kids today, and blew my knee up this week, so I'm looking for some easy projects to chew through around the house and decided to have a go at it....
Some quick cad work, and some turning and facing to length of some 6mm dia x 0.375" stock, and one 1/2" dia x 0.75" steel while the 3d printer did it's thing, and about 2hrs later I have a working prototype. Knowing it actually works, and has decent holding strength (for it's size), I will now design a better, more usable housing for it, and machine it from aluminum. When I'll get to that part is anybodies guess.....But it was a fun way to pass some time with the kids today.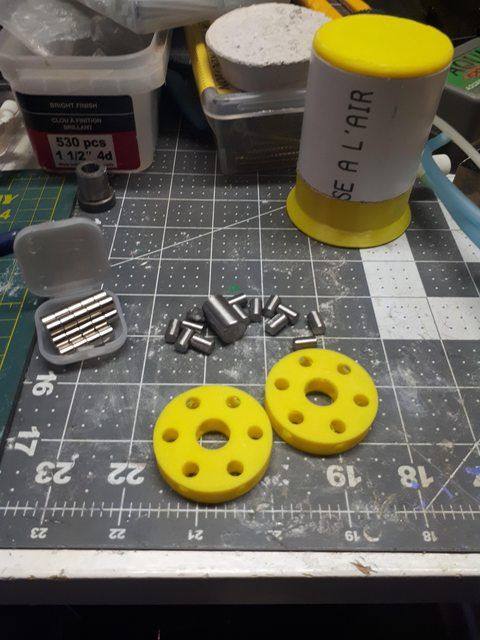 Magnets get inserted into the radial holes in alternating poles. They get sandwiched between the axial pieces of steel.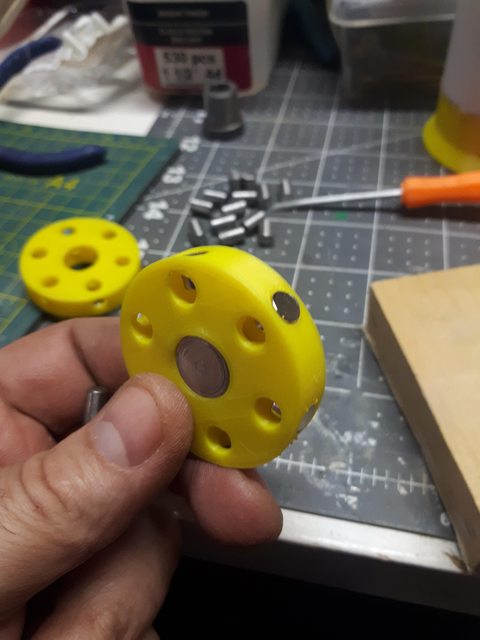 6mm steel pieces only go through one holder, while the 1/2" piece goes through both.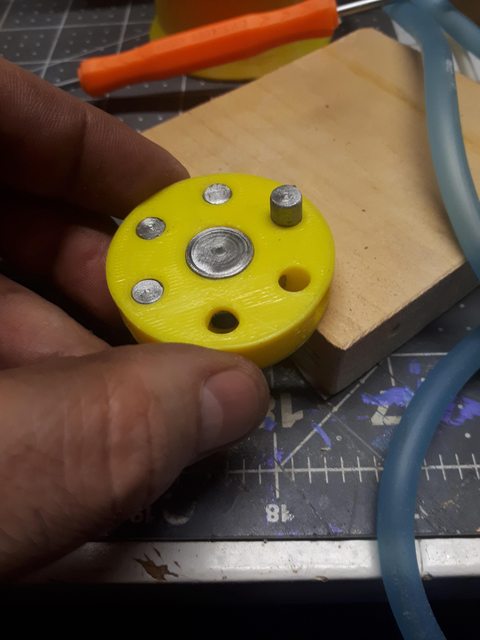 A quick test on the fridge and yep, it's a magnet. I didn't take a picture of it on the fridge while turned off because it fell off....