Jack of all trades -- Master of none
Premium Member
The mystery shaper that I'm working originally came with press-fit oil cups in variety of sizes (4mm, 6mm, 8mm). I attempted to use ball-oilers..... which were 'ok' on the larger sizes, but I found the 4mm ball-oiler really tough to use as the ball is extremely small.
I decided to 3d Print a prototype, and all things considered, I think this is going to work fine. I don't expect them to last forever, they may just erode as I'm unsure the impact of oil on PETG.
I didn't go for a spring hinge (yet), I simply use a straight wire.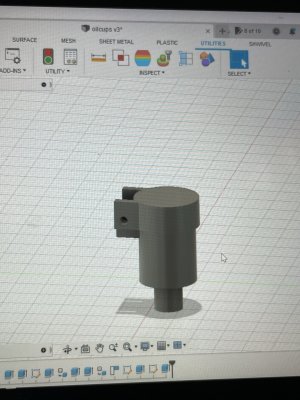 And the prototype: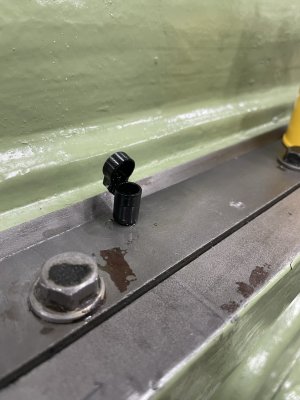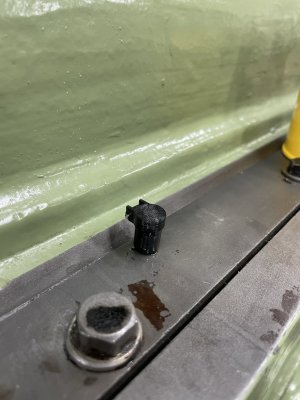 And since that worked fine.... mass production!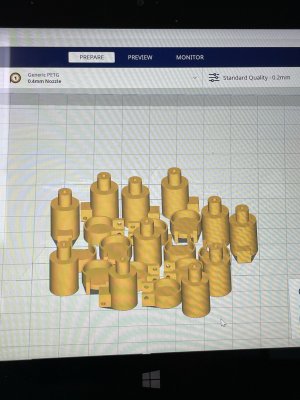 And the finished lot: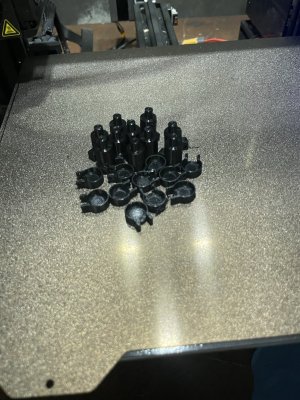 A single unit comes off the line in 11 minutes..... A batch of 10 in 3 hours....
I used a 1.5mm hole for the hinge and the throat.