Ultra Member
Premium Member
Been looking for one of these used for 4 - 5 years now. Happen to browse for sale items in/around Calgary on the weekend and there it was: 24x36x5, Grade A, granite surface plate. Contacted seller, had a look this morning, and took it home with me.
Couple of pictures of the haul:
Frame has "Canada" stamped on the HSS tubing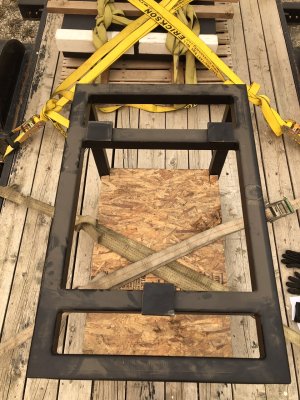 Yes, I like my straps… Two holding the plate to the pallet & two holding the pallet to the trailer.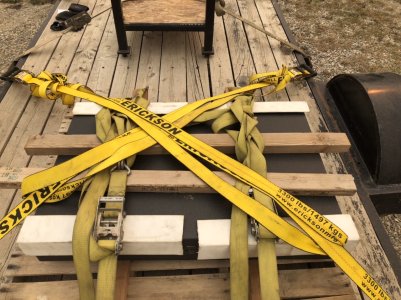 Back on the stand in its provisional location in the shop.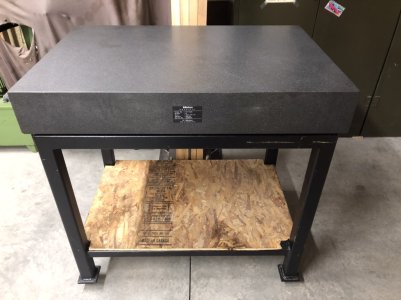 It appears to be in excellent condition. No dings or scratches. All the edges are like factory new. I'll clean the surface carefully and start using it.